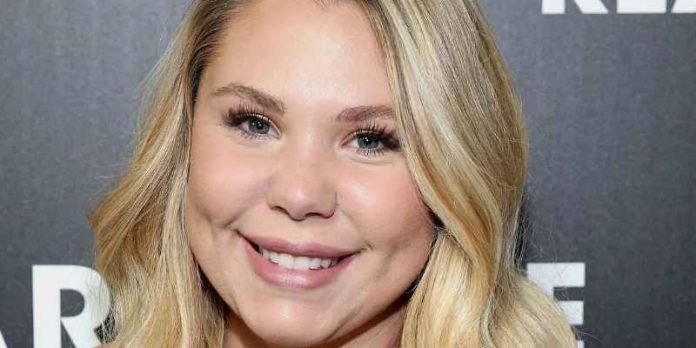 It is always difficult to leave something you have been a part of for the longest time. Something similar is happening with one of the famous American actresses Kailyn Lowry.
This famous American actress is just about to reach the end of a journey with MTV. It is because she is ultimately leaving the filming of Teen Mom 2. She is a mother of four children and is in constant touch with all her fans. 
Why Kailyn Lowry Is Quitting 'Teen Mom 2'
One of the fans was able to show the screenshot in which she openly admitted that she was done with the channel that had made her so famous. She doesn't mind leaving the show now because she is technically done with this.
The comment was available on a Facebook post. This news has given the biggest shock of the century to her fans because people used to watch the show only because of her. There is no motivation to watch the show now if she is not interested.
Her Reactions To Teen Mom 2
The comment came in less than 24 hours after the season finale of Teen Mom 2 was released. She got into a heated debate with the producers of the show. She was complaining about her dissatisfaction with how she was treated during the show's shooting.
She did not elaborate on the matter but was highly dissatisfied and did not want to associate with such kinds of people even despite giving a substantial portion of her life and time to this particular show and channel. 
New Commitments
She is looking forward to working with a new channel and a new show together in which she would be respected as a working mother. She has expressed her dissatisfaction to such an extent that he openly denied being invited to join the Teen Mom Family Reunion.
She does not want to meet any of the members once again because that would remind her of all that she has been a part of in all these years of shooting. This will benefit her mental health and avoid any other kind of dispute. 
Reservation of comments
The producers have reserved their comments concerning this whole incident. They do not want to make an official public statement that tries to worsen the matters between them. The producers want things to get sorted as soon as possible because they have been a part of a single-family for the longest period now.
This is something that is genuinely not going to help both parties in the future. According to the producers, it becomes important to console this type of debate as soon as possible.
Conclusion
This is the best type of arrangement that will ultimately help out the people to monitor the results so that no public display of hatred is continued.
READ MORE:
Whatever happened with the famous Hollywood actress is not baseless, but there has to be a better way in which she is required to express her feelings and emotions. There is no advantage to getting into unnecessary debates and heated conversations.