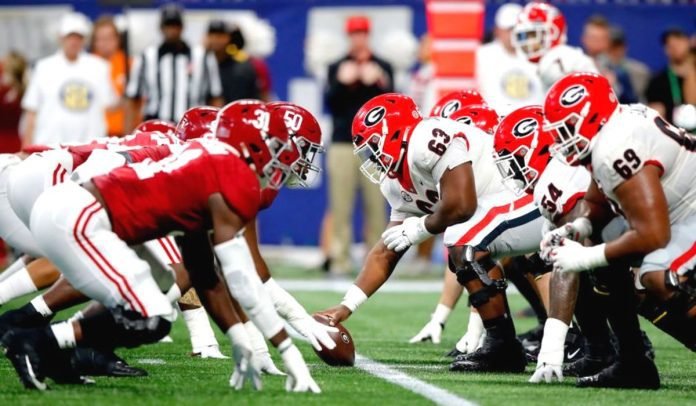 The summer preseason for college football has officially begun, with the barrage of poll previews, bowl projections, and preseason predictions pouring in. Let's throw in ten of the more daring predictions as well, as a possible foreshadowing of what might be a crazy season near the top of the rankings after several clubs made significant improvements during the winter.
This autumn, we may see more newcomers in the title battle, especially if the SEC continues to beat up on each other throughout the regular season, producing only one playoff participant for the fourth time in five years.
This Summer, Before The 2022 Season, Here Are Ten Of College Football's Most Daring Predictions!
Clemson's Straight losses Season Comes To An End, But NC State Loses In The ACC Championship Game:
Candidates for the College Football Playoff Although NC State will not win the ACC Championship Game this season, Wolfpack supporters will be thinking final four — and justifiably so — after the Wolfpack ended Clemson's 34-game home winning run on Oct. 1. The Tigers haven't lost at Memorial Stadium since 2016, putting them on the longest ongoing home winning streak in NCAA football.
Last season, NC State broke the hex against Clemson with an overtime win in Raleigh, and the Wolfpack are perhaps the Tigers' toughest opponent this fall, given the Wolfpack's returners following a nine-win season. NC State will be rated in the top ten nationally after five weeks with this win.
Houston Is Unbeatable In November:
The veteran-laden Cougars, headed by returning quarterback Clayton Tune and numerous multi-year players on both sides of the ball, have the potential to produce the finest squad Dana Holgorsen has ever coached, making Houston the Group of Five favorites this fall.
If the Cougars go by UTSA and Texas Tech in September, they'll be favorites in every game the rest of the way, and they won't have to play Cincinnati until the AAC title game. There's a reason Houston is slated to play in a New Year's Six bowls this season.
In The Big Ten East Michigan State Finishes 4th:
Last year, Michigan State head coach Mel Tucker raised expectations for the Spartans by leading the team to an unprecedented 11-win season in only his second season, which implies the Spartans' encore effort in 2022 will have to fall short of another top-10 finish, right?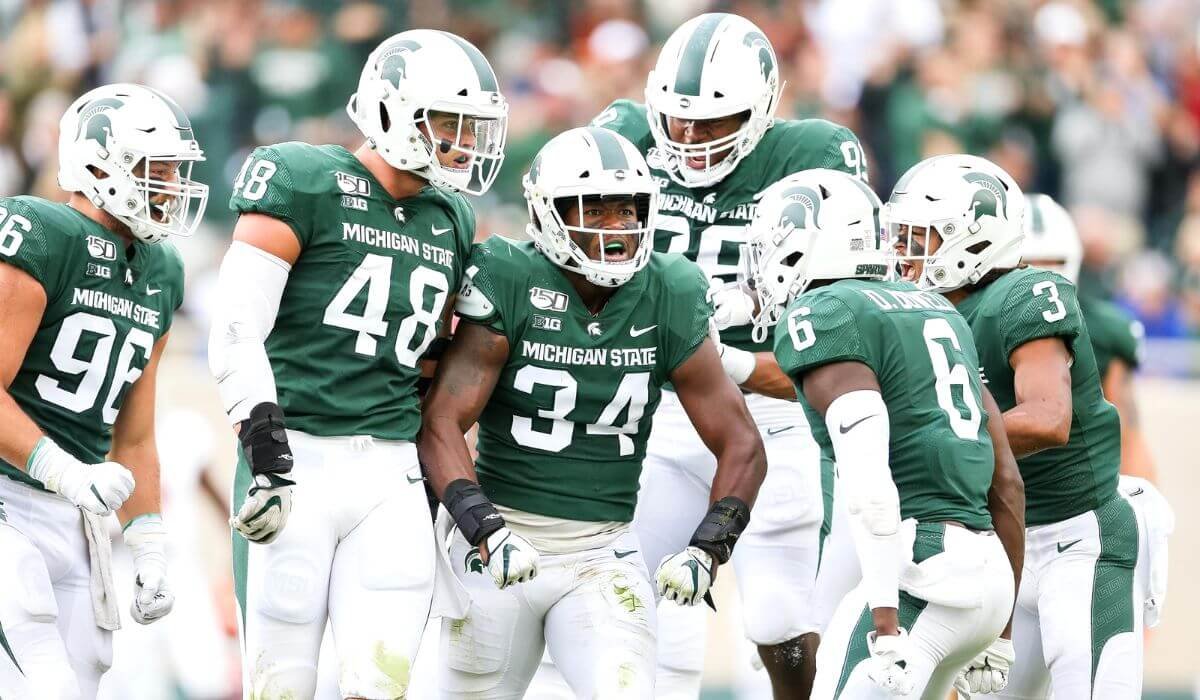 While the stock price of Michigan State remains high after winning a New Year's Six bowl game, I'll take profits and sell dependent on how the 2022 calendar unfolds. Ohio State, Wisconsin, and Michigan are among the five nationally rated teams that Michigan State will face. This may be a little unfair, but there's a reason why the Spartans' victory total has been lowered to 7.5.
Utah Winning The Pac-12 And Going To The College Football Playoffs:
To end the 2022 season, we'll witness College Football Playoff parity once more, with Utah making its first-ever participation in the final four as the Pac-12's third different program to reach the semifinals of all time.
Oregon and Washington have both been there, and the Utes can accomplish it if they can navigate a schedule that includes a road trip to Florida, Oregon, and a home game against USC. We believe that winning the Pac-12 with Cameron Rising at quarterback and going 12-1 overall will be enough to capture the No. 4 seed. Utah may require assistance from other sources unless they go undefeated, which would secure their playoff berth.
Lincoln Riley Makes The Most Impressive First-Year Impact:
Is anyone betting on whether Oklahoma's Brent Venables or USC's Lincoln Riley wins more games in his first season? Sooners supporters aren't going to appreciate my response.
The Trojans' new coach, who guided Oklahoma to three playoff berths in five seasons at the helm, has the personnel to win big in Year 1 out West, but he'll have to go through Utah in the conference title game to get closer to the ultimate prize.
Mario Cristobal of the Miami Hurricanes is another first-year coach to keep an eye on, as he has the potential to make a big impact on the team.
Nebraska Beats Oklahoma In a 5-0 Start By Scott Frost:
Not to put any more pressure on Scott Frost this season, but Nebraska's game versus Oklahoma in Lincoln in late September is possibly the most significant game of his coaching tenure thus far.
Frost's contract buyout alters dramatically on Oct. 1 due to new language, and the game against a former Big 12 opponent will serve as a litmus test for him moving forward. If rookie quarterback Casey Thompson is the genuine thing and Nebraska can take advantage of an easy early-season schedule, the Huskers maybe 3-0 heading into that game. With a week off before facing Big Ten rival Indiana after the Oklahoma game, pencil in the Huskers as 5-0 and the conference's talk going to Rutgers on Oct. 7.
Hendon Hooker, Tennessee QB, Sets Two Passing Records:
The University of Tennessee's record books will be rewritten this season courtesy of All-SEC quarterback Hendon Hooker. Hooker has thrown a touchdown pass in 12 straight games entering the 2022 season, which is a program record (Heath Shuler, 1992-93). 
When the Volunteers destroy UT Martin at home in October, that streak will come to an end. Before that crucial Week 8 opportunity, Hooker will have to be at his best against Florida, LSU, and Alabama, among others.
The single-season touchdown throw record is the second record he'll set this season (Peyton Manning, 36). Last autumn, Hooker threw 31 scoring pitches, including six starts with three or more.
Texas Winning The Big 12 For The First Time Since 2009:
The widely held belief this summer in the ultra-competitive Big 12 is that the conference champion would win nine — maybe ten — games in the fall after navigating a landmine-filled schedule.
Following a five-win failure in 2021, the Longhorns will come back from their Week 2 loss to top-ranked Alabama to impress during Steve Sarkisian's second season. If the offensive line is sold and Quinn Ewers is the impact player many of us anticipate him to be in Austin, Texas has the talent to dominate the conference in scoring offensively this fall.
Dallas Turner And Will Anderson Join For 30-Plus Sacks:
Alabama's outside linebacker corps is ridiculous this season, and it's one of the best in the country. Last season, the Will Anderson-Dallas Turner tandem combined for 26 sacks and 41 tackles for loss. Anderson is the finest defensive player in college football, and Turner is a budding star.
Anderson was so dominating in Alabama's April spring game against a makeshift offensive line restricted by injuries that head coach Nick Saban had to bench him at one point to allow Heisman Trophy winner Bryce Young to pass. Anderson had two sacks in 2.5 minutes, both coming over a three-snap period in the first half.
Ohio State Winning End-Of-Year Awards:
Heisman Trophy winner, national coach of the year, and champion of the College Football Playoff. Is it possible for the Ohio State Buckeyes to complete the trifecta in 2022?
The conditions are excellent for this prediction to come true since quarterback C.J. Stroud is an award frontrunner, Ryan Day is 34-4 overall coming into his fourth season as a head coach, and the Buckeyes are the most talented team in the Big Ten Conference.
Two of these forecasts, however, will be influenced by Jim Knowles and the performance of Ohio State's new defence, as well as whether or not the Buckeyes realise their full potential as the nation's top team.