American professional basketball player Bradley Emmanuel Beal Sr., born on June 28, 1993, plays for the Washington Wizards of the National Basketball Association (NBA).
Bradley Beal To Sign Five-year Extension
Prior to being selected by the Wizards with the third overall pick in the 2012 NBA draft, he played college basketball for the Florida Gators. Beal, a three-time NBA All-Star, was chosen for the NBA All-Rookie First Team in 2013.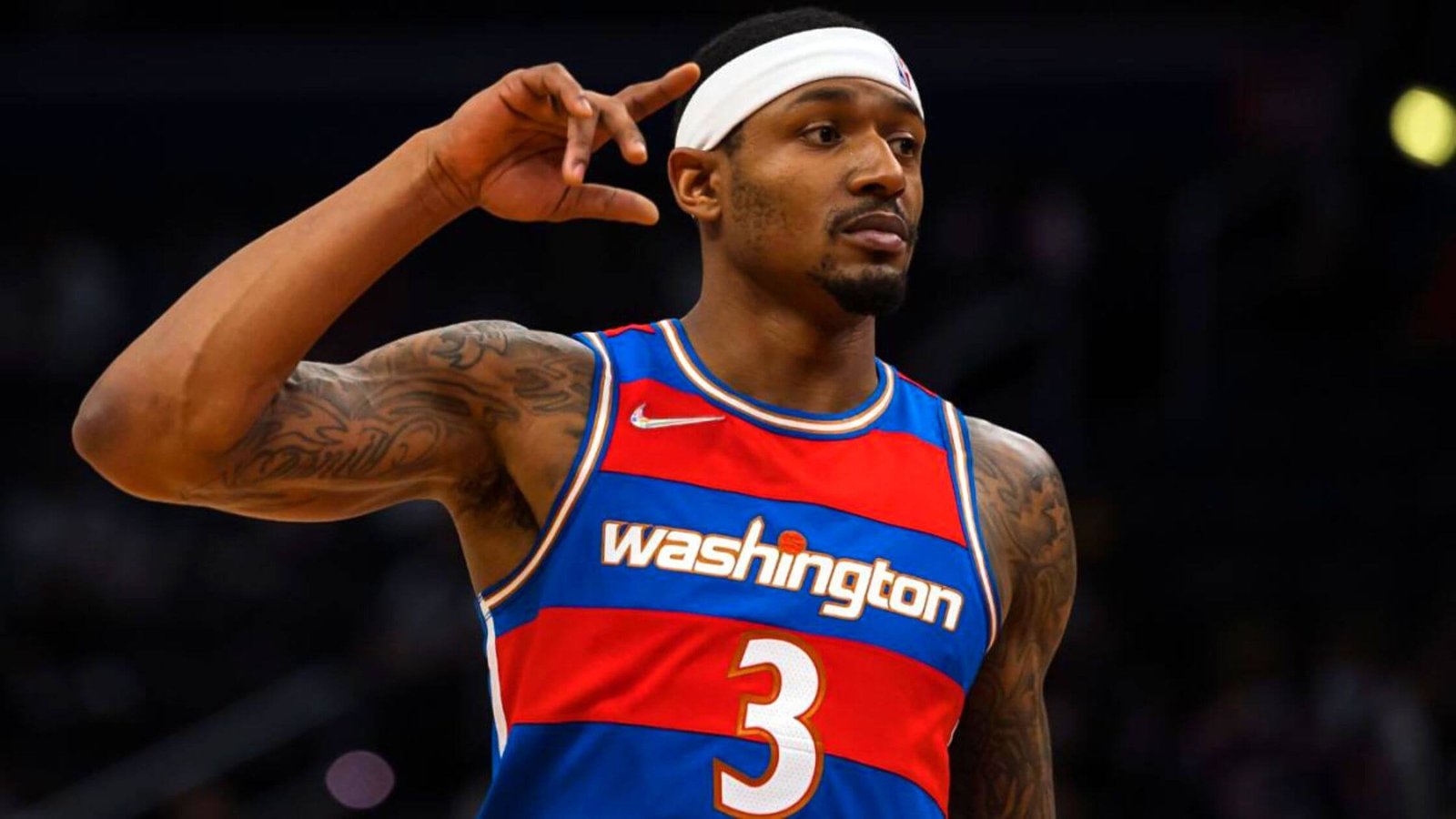 For many years, people have speculated about Bradley Beal's potential with the Washington Wizards.
It seems like he will go at any moment due to trade and free agency rumors, but he never actually does. This summer seems to be going to be more of the same.
Beal has player options worth $36.4 million for the upcoming season, and it's assumed that he would choose to exercise them and sign new, long-term deals. Whether it was in Washington or somewhere else was the key question.
Beal had already made up his mind last week, but he was not yet prepared to share it. That fits with him remaining in Washington, D.C.
Although clubs frequently violate the league's tampering regulations, mid-June would be a very early stage in the free-agent signing period for Beal to have reached an agreement with a new team.
Additionally, Beal will be able to earn more money by remaining with the Wizards this summer because there aren't many clubs with real max cap room.
Beal, who was selected by the Wizards with the third overall choice in the 2012 NBA Draft out of Florida, has played for the team his entire career, and it now appears that he will play there until the end.
Beal has received numerous awards over his career to date, most recently beginning to expand his trophy collection.
Beal, a 2013 first-team All-Rookie selection, was a member of three consecutive All-Star teams from 2018 to 21. In 2021, he was again included in the third All-NBA team.
Beal averaged a career-high 31.3 points per game, 4.7 rebounds, and 4.4 assists in that particular season. Beal averaged 23.2 points, 6.6 assists, and 4.7 rebounds per game last season.
Beal provided some insight into his decision-making process during an interview with Taylor Rooks of Bleacher Report earlier this summer, noting both family considerations and success as motivating factors.
If the Wizards are smart, they'll trade Bradley Beal and start a proper rebuild as soon as they can. $50 million a year is way too much money to be paying Bradley Beal in his thirties.
Trading Beal last season would have been a better move for the Wizards.
The Celtics did not intend to have cap space, as evidenced by every decision taken by Stevens, from dealing for Derrick White and Daniel Theis to signing Marcus Smart and Robert Williams to long-term extensions.
The Wizards just finished a challenging 2021–22 campaign. The first season under Wes Unseld saw Washington post a 35-47 record after making the playoffs in 2021 but falling in the first round.
Prior to this, Scott Brooks had coached for five years and had three playoff appearances.
Read More:
NBA Draft 2022 Winners And Losers – The JR Report
Detroit Pistons Jacked Their Athletism, NBA Drafts