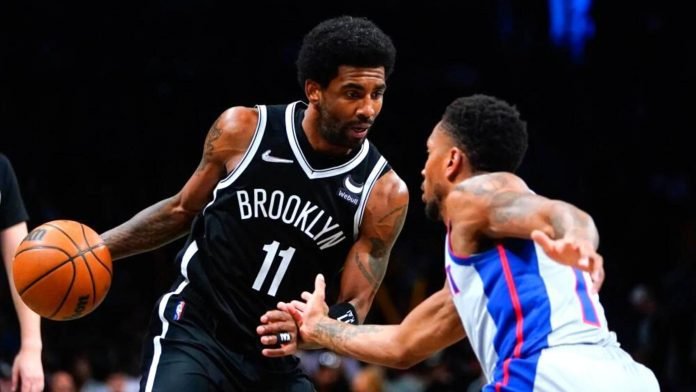 The contract negotiations between Kyrie Irving and the Nets have reportedly been "acrimonious," according to Adrian Wojnarowski, who appeared on a news on Friday.
The two parties are still trying to reach an agreement on where Irving will play in the upcoming season.
Nets Getting 'Acrimonious'
Woj said that while Irving has offered the Nets six NBA teams he'd prefer to play for if there isn't an agreement, there isn't much of a market for him at top dollar.
The Lakers are the only team, according to the insider report, that has any genuine interest. Even still, he maintained, it is unlikely that Irving will receive a contract worth more than $6.3 million, the taxpayers' MLE.
Woj warned a group of NBA commentators, "This is getting heated.
"And I think that's the worry when you look at not just Kevin Durant's future in Brooklyn, but also Kyrie's future in Brooklyn, and if they can keep this thing together," the author said.
Owner Joe Tsai and Sean Marks are on the same page regarding where they stand in negotiations, according to Ian Begley on Thursday.
Additionally, Woj made it obvious that not all of Irving's six landing destinations reciprocate.
In several of these locations, Woj noted, "the interest isn't reciprocated." "The Lakers are clearly the ones that loom.
And will Kyrie Irving reject a $36.9 million player option that he can choose from and that will guarantee him that amount of money, especially after a year in which he lost about $17 million by forgoing vaccinations and countless more with a sneaker deal that won't be around anymore, at least not at the same level it was?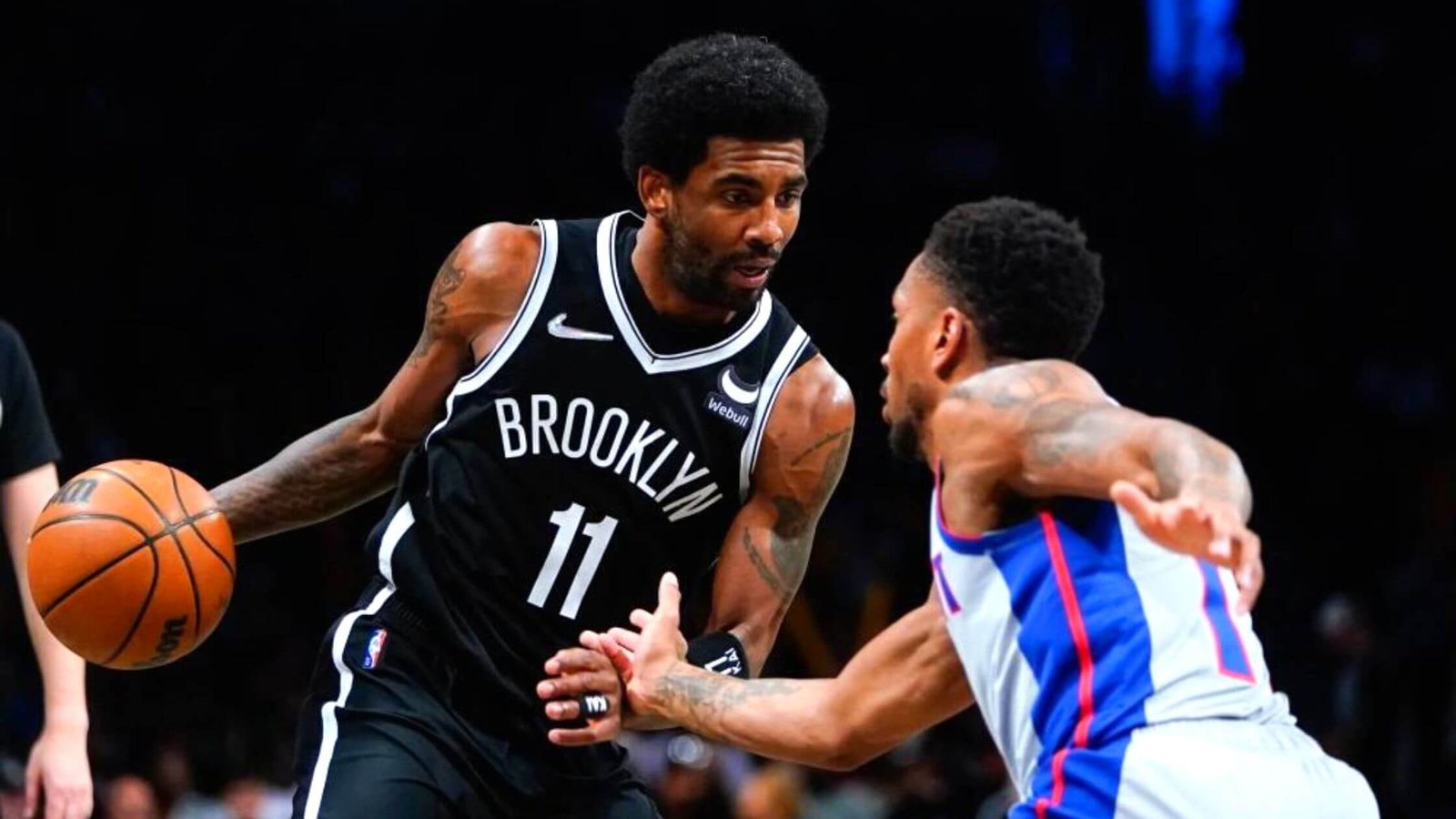 According to reports, Nike, with whom Irving had a turbulent relationship in recent years, has told him that their partnership is over—at least financially.
Woj claimed that even if Los Angeles wanted to bring LeBron back, there was no chance of accomplishing anything other than the TJ trade. 
The claim might also be an effort by one party or the other to indicate that the Nets and Irving must resolve their differences quickly. Right now, it seems doubtful.
"They can't give him more than $6 million next season unless they really go out and do some innovative things financially.
You're essentially looking at a $30 million pay cut to walk away from this Brooklyn franchise, to opt out. 
However, they may free up some cap space and sign him to a deal in the future. Just opting in to obtain a sign-and-trade somewhere is a very tricky scenario, as Bobby explained.
The status of the Nets' offer to Irving is unknown. In contrast to Irving's rumored five-year, $245.6 million requests, Woj recently suggested that it might just last two years and $84 million.
And it would be a better offer than the one Kristian Winfield claimed this week, which was to accept the $36.9 million this season and resume talks in July.
Before becoming a free agent, Irving has until next Wednesday to find a solution. But by choosing not to participate, he may wait until early July to assess the situation.
The Nets will also need to decide on their remaining eight free agents, including Bruce Brown and Nic Claxton, at that time in order to complete their roster. 
The Nets ownership and front office would have to decide whether to match any bids they received from other teams. It would be more difficult if we didn't know Irving's (or KD's) situation.
Teams throughout the league are reportedly bracing for the "contingency" that Durant will request a trade, according to Zach Lowe, one of Woj's ESPN analysts.
"I can confirm this. Teams act in this manner. Teams are already acting with the presumption that Kevin Durant will be available for trade-in in six or seven days, rather than on the assumption.
The entire league is now, according to Lowe in a post-NBA draught episode of his Lowe Post podcast.
Brian Windhorst concurred and indicated Miami might follow suit.
"Trading for Kyrie Irving is not the godfather movie. The godfather's strategy is to wait for Kevin Durant to declare his want to go before letting the Kyrie Irving scenario blow up. The Miami Heat did that.
Read More:
Houston Rockets Selects Tari Eason In The First Round Of NBA Draft!
An Analysis Of The NBA Draft 2022 Winners And Losers!