Ex-NFL player Bart Scott, the former American football player linebacker for the Baltimore Ravens (Seven seasons) and the New York Jets (four seasons) and current radio personality said he would've rather played against Tom Brady, who is currently an American football quarterback for Tampa Bay Buccaneers.
Ex NFL Star, Bart Scott, Would've Rather Played Tom Brady Than Peyton Manning?
He also played for The New England Patriots (the first twenty seasons of his career) and was the winner of 7 Super Bowls, every day then play against Peyton Manning, the former American quarterback for Indianapolis Colts (first fourteen seasons) and Denver Broncos (last four seasons). Winner of 2 Super Bowls.
"I want to play Peyton Manning against Tom Brady any time of the week." He said. "I believe that's how everyone feels. In the heyday, you'd never have (players thinking) 'I am so afraid of Tom Brady," he concluded.
Brady has won seven Super Bowls in ten tries, much more than Manning's two wins in four tries, whereas Scott is not even on the list of Super Bowl winners. Brady also won 5 Super Bowl MVP awards whereas Manning only secured one.
On head to head basis, Manning won six against Brady while Brady won eleven against Manning. 
Even though the statistics clearly show Brady being a better quarterback than Manning, Scott believes otherwise he said, "Peyton Manning gives you a total sense, different level of anxiety.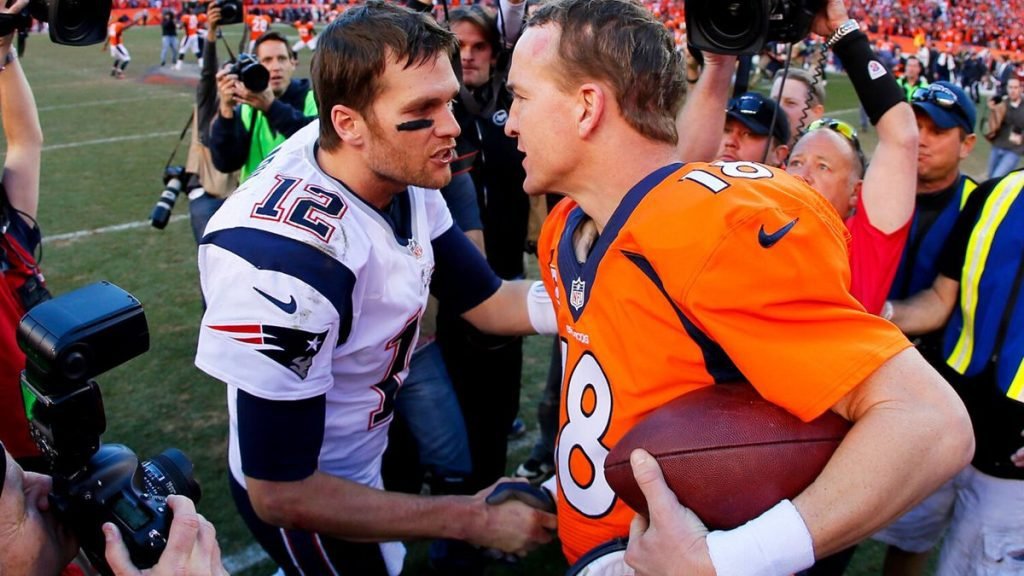 As you sleep at night, like, 'damn' with Tom Brady, it was more about Bill Belichick, the entire team, the execution, them having a game plan." Although Scott didn't have many wins against Brady (who has a record of 243:75 win-to-lose ratio in his career) which is Scott: 2 – 8: Brady.
Scott adds playing against Peyton is like preparing for SAT and thinks the other players think the same.
Some fans were so offended by his thought of playing against 'The G.O.A.T' (a nickname earned by Tom Brady) is easier than going against 'The Sheriff' (a nickname earned by Peyton Manning due to his tendency to audible prior to the snap).
They said Scott just likes to lose referring to his score against Brady and as he has no Super Bowl wins, but he sure got close to winning, specifically in 2009 and 2010. Fans are quite confused as to why would Scott says such things, some were also offended by Scott's words.
Amidst this controversy, Tom Brady announced that he will be back as the Tampa Bay Buccaneers' quarterback in 2022.
On Sunday, Brady announced on social media that he would be returning to finish the "unfinished business" and ended his brief resignation he announced in February over his decision to leave the league because he was not sure if he could continue.
So he did not comment on his retirement at the time, but did make a "100% competitive commitment".
Tom Brady appears to be planning to retire, at least according to discussions he's had with Bruce Arians. Brady did not leave the door open for a comeback, according to the Buccaneers' head coach. He, "shut it down when I talked to him," Arian said. But He will be back for the season of 2022 as announced by him.
Read More: