The National Basketball Association hosts an off-season competition called Las Vegas Summer League, which is also known as NBA Summer League. NBA Summer League is a 75-game, 11-day off-season competition that traditionally takes place in July.
In NBA History, Who Are The Best Players From The Summer League?
Rookies, sophomores, and G League players are usually the only ones allowed to play in Summer League. 30 teams will be competing this time. The league began on 7th July 2022 and ends on 17th July 2022. The California Classic and the Salt Lake City Summer League are two additional events in the current NBA Summer League.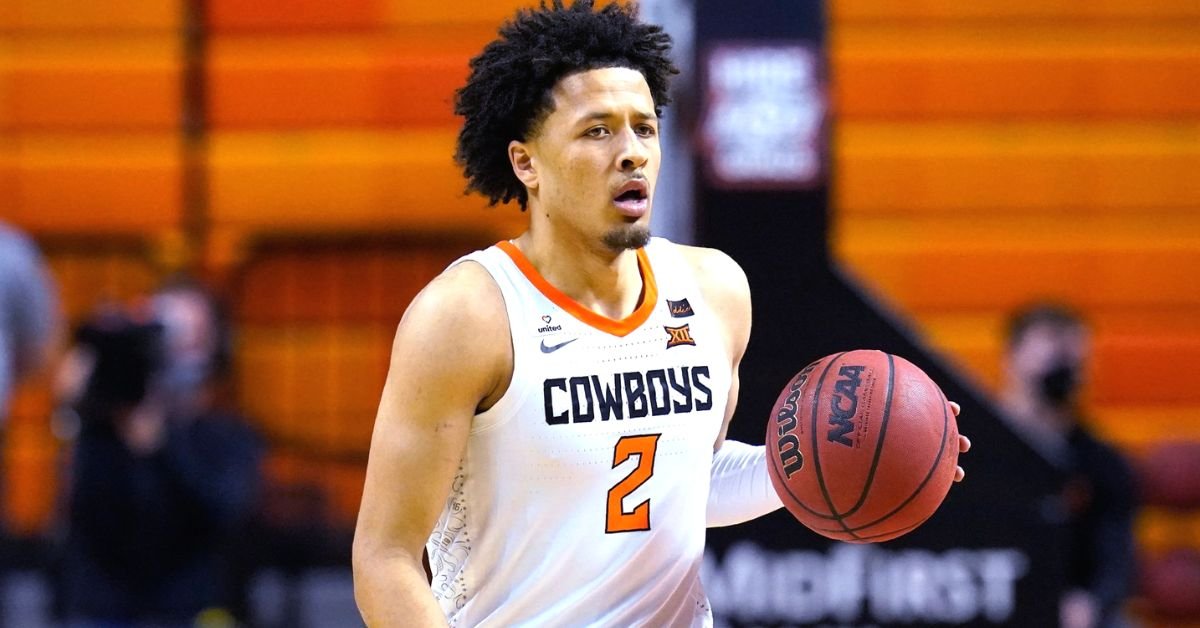 Does the question arise who has been the best NBA player so far? The heat is intense among the players to become the star of the show.
Up until this point, the Thomas & Mack Center and Cox Pavilion have hosted some fairly outstanding playoffs. We can also see Santi Aldama, Bennedict Mathurin, and Tyrese Martin with their mind-blowing performances.
To find out the best among all, let's catch up on the progress of the players from 2018 till now.
In 2018, Josh Hart, Lakers, the 23-year-old guard played in six games over the two weeks, averaging 24.2 points (on 47.1 percent shooting), 5.2 rebounds, and 1.5 steals, and was the MVP winner of the year.
One may argue that Jackson, selected by the Grizzlies with the fourth overall choice in 2018, has the best potential of all the draft picks. He seemed at ease playing against opponents who were occasionally four or five years older than him and played with vigor and poise.
Atlanta's Young played in four games for the Hawks during the Summer League, averaging 17.0 points and 6.8 assists. The Hawks finished the tournament 2-3. The 7-foot Robinson showed off the kind of bizarre enthusiasm that is only found in a select few NBA big men, blocking shots that appeared to be physically impossible and swarming the court from both ends. In just 24.8 minutes per game, he contributed energy on the offensive glass (5.4 ORPG), where he totaled 13.0 points, 10.2 rebounds, and 4.0 blocks.
Few of the rookies who outshined in 2019 were Grant Williams, Nickeil Alexander, Jaxson Hayes, and Brandon Clarke.
Alexander, who was selected as the top player overall, displayed his dribble-pass-shoot skill set to perfection, averaging 24.5 points, six assists, and 4.8 rebounds per game while making 40.6 percent of his three-point attempts.
Along with Jaxson's exceptional running and jumping skills, he also has exceptional hand-eye coordination from being a former high school wide receiver and the offspring of a former NFL tight end. He displayed everything to produce the Summer League's best moment back then.
Meanwhile, Clarke, MVP winner, as the main player for his squad, averaged 14.6 points and 9.8 rebounds on 64 percent true shooting on route to a Summer League title.
The NBA Summer League was canceled in 2021 because of the evolving Covid 19 pandemic.
Jumping to 2021, some of the outstanding players were Jalen Johnson, Cade Cunningham, and Jalen Green.
We rated Johnson as one of the top ten players in this class, but the NBA allowed him to fall all the way to No. 20 on the draft night following a lackluster first season at Duke. In Vegas, Johnson had a great shooting percentage, making 5-of-12 three-pointers and 9-of-11 free throws.
Additionally, due to his excellent all-around performance, Cunningham became clear as the first pick in the draft. In his final Summer League game against the Knicks, he made 7 of his 10 three-point attempts, finishing with a 50 percent mark overall.
Green averaged 20.3 points per game, placing him second among rookie scorers, and he did it with absurdly high scoring efficiency (70.7 true shooting percentage).
Here we are in 2022 where Smith who is just 19 years old was in opposition to Banchero who, at 6-foot-10 and 250 pounds, looked every bit that weight, and used his bulk and physicality to achieve whatever he wanted to. In 25 minutes, he ended with 17 points, 6 assists, and 4 rebounds.
On the other hand, Smith has the potential to become a strong spot-up shooting threat due to his high, quick release and 6-10 size. Like other young, projectable wings like Giannis Antetokounmpo, Kawhi Leonard, and others before him, he could easily gain weight over time to develop his game.
Jaden Ivey performed admirably in his debut, guiding the Pistons to a victory with 20 points, six assists, and five turnovers.
In his first three games, Mathurin, who is just 20 years old scored 23, 15, and 20 points while projecting much more assurance when shooting pull-up dunks.
Following a solid performance in the California Classic the previous week, Murray, who will be turning 22 this August, scored 40 points in each of his first two games in Las Vegas while shooting four three-pointers and playing active, shrewd basketball.
In 19 minutes, James Wiseman scored 11 points but only pulled down two rebounds. Even though his minutes on Tuesday weren't as effective, just being back on the court was a positive development.
Prior to becoming hurt, he made 39 appearances as a rookie and three games in college. The 21-year-old also had a brief two-game run in the G League at the tail end of the previous season.
One of the draft night selections that received the most scrutiny across the league was Portland's selection of Sharpe. In his four minutes of play, he made one accurate jump shot, but otherwise not much of note.
Further, Cam Thomas, who won Co-MVP last season for the Brooklyn Nets, is back in the Summer League this year and seems to be headed in the same direction.
In addition to playing two games in Vegas, Holmgren played two of their three games in Utah. He has blocked 14 shots and changed dozens more through four games. In the first half of the Thunder's inaugural game in Vegas, Eason attempted to rim Holmgren.
Grimes has contributed in a number of ways, scoring 24 points and dishing out eight assists in a 101-88 victory over the Warriors. In a rout of the Chicago Bulls, he followed that up with another 24-point performance.
Moses Moody scored 34 points on 60 percent of his shots on Friday, but still lost 101-88.
The 22-year-old Murphy averaged 5.4 points per game and shot 38.2 percent from beyond the arc during the regular season before improving to 47.4 percent in the 2022 postseason. In his first Summer League game of 2022 against the Portland Trail Blazers, he recorded 23 points and eight rebounds.
In the Toronto Raptors VS Cox Pavilion, with the 80-74 victory, D.J. Wilson and Jeff Dowtin scored a combined 41 points. In the contest, the Jazz had trouble scoring on offense.
Therefore, visually the second-year rookies have somewhat excelled the players like Holmgren and Banchero The stats specified above of different players can be considered to discover some of the best players of NBA Summer League history who have shown phenomenal performances.
Although, it could be different for different people. Fans have the tendency to support their favorites despite how they have played or what their scores are. It can also be said that it's very early to jump to any conclusion because the game is still on and you never know what exciting turn it takes.
Read More: