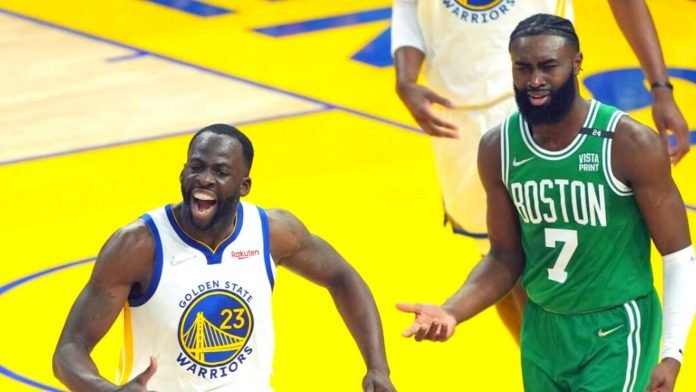 During the NBA Finals series against the Boston Celtics, Draymond Green was aware of the precise moment when he stole Jaylen Brown's heart.
One very intriguing incident occurred in Game 2 of the Finals when Green pulled on Jaylen Brown's shorts and Redick inquired as to the reason for it.
Draymond's Defense, NBA Finals
Green claimed that Brown was dominating him and that he couldn't handle it. He also jokingly said that because his core wasn't all that strong, the fastest method to get up and prevent Brown from standing over him was to pull himself up by Brown's shorts.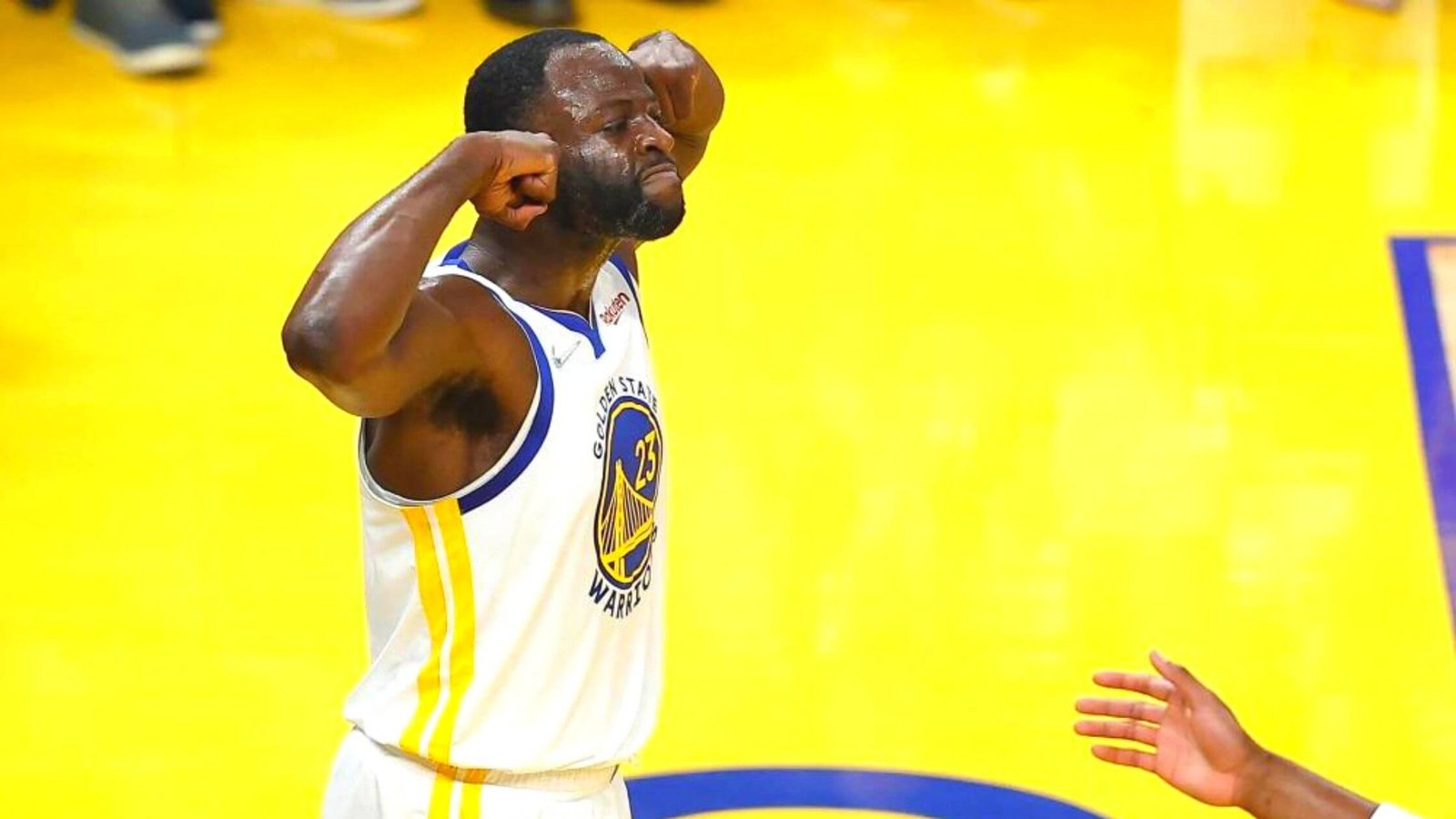 Green claimed that he realized he had stolen Brown's heart at that very time and in the aftermath of the game.
For The Laughs?
Former NBA player JJ Redick questioned Green during a live crossover between "The Old Man and the Three" and "The Draymond Green Show" podcasts about why he grabbed and pulled at Brown's pants during their Game 2 altercation.
Green gave two reasons, one of which caused the live audience to laugh.
Green claimed that he was caught in another part of Brown's media interview. After Brown spoke to the media following the game, Green realized he had gained access to his opponent's mind.
Brown asserted that Green tried to pull his pants down in addition to asserting with the assurance that Boston was not scared of the Warriors, and Golden State took notice.
I knew I had his heart when Jaylen Brown appeared in the media and claimed, "He tried and tugged my shorts down," Green added. "I realized I stole his heart.
Not that I'll have it next year. I need to recapture it the following year and the following time we face them, but I knew I had him for the remainder of that series.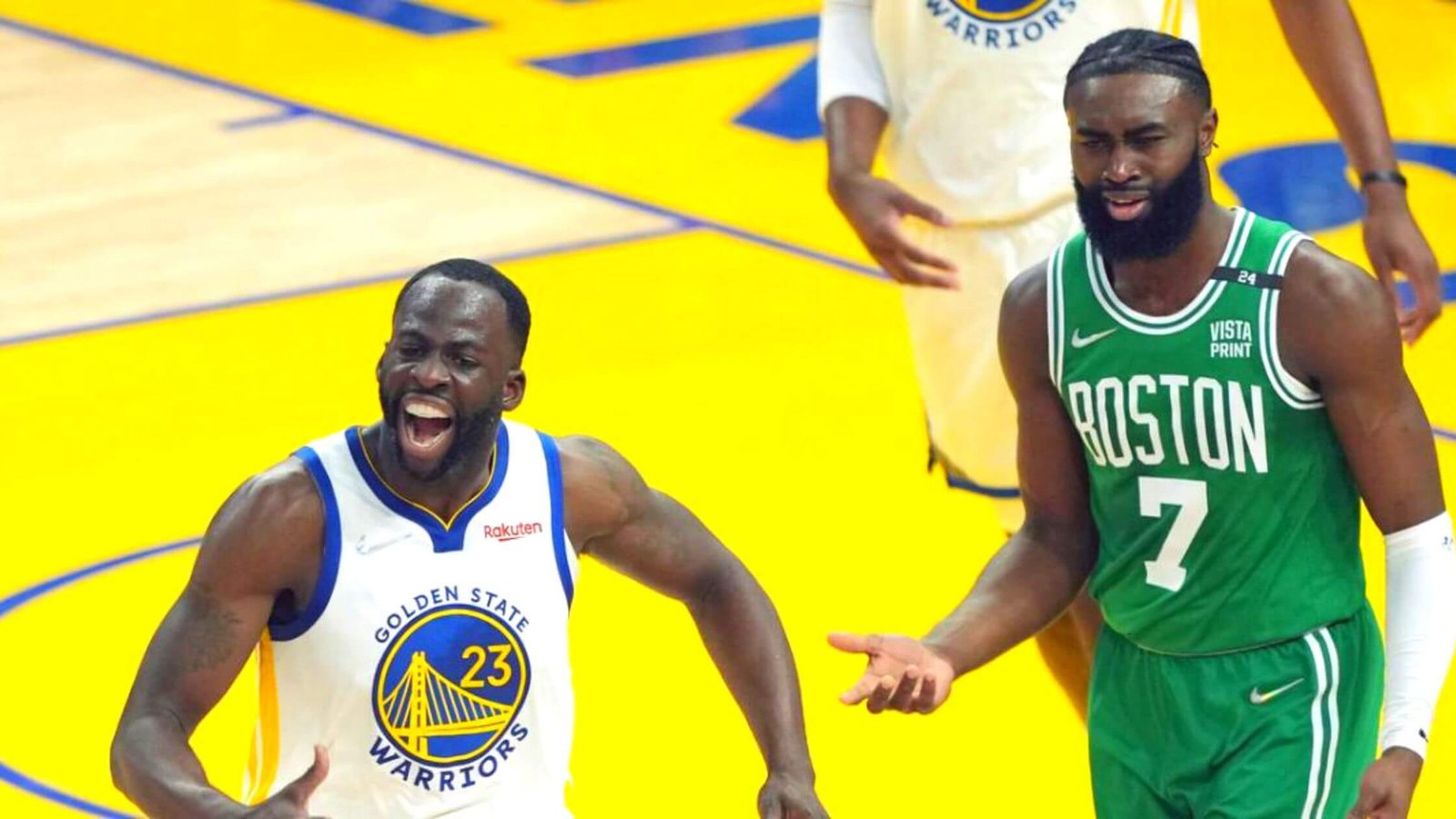 Because you are standing over me and must go to the media to claim that I was being pulled down by his attempt to pull down my shorts. I mean, you're standing over me, bro."
Brown's Declaration.
Brown declared, "We do not fear the Golden State Warriors," prior to Game 6. Naturally, Green disagreed with that.
He added, "We are not afraid of the Golden State Warriors,' and I forwarded it to our team. We ARE terrified of the Golden State Warriors, I texted our guys in a group conversation", Green stated.
"Because you weren't questioned, are you scared of us? Why the hell are you bringing that up? We are not terrified of them, he says. Both of these things will be done by us.
I was aware at that time. Yep, this is baby food, this is over, and we're going to leave here with a championship, I think to myself."
Green did issue a warning, saying that he'd never let anybody see the end of it if the Warriors won another title. And now, here we are.
It appears that Green was right. The Warriors handled their job and claimed their fourth title in eight seasons despite the fact that the Celtics weren't exactly "baby food."
When the two teams meet twice during the 2022–23 regular season, it will be interesting to see how Brown and the Celtics react.
Read More:
NBA's Youngest Head Coach,Will Hardy With Celtics