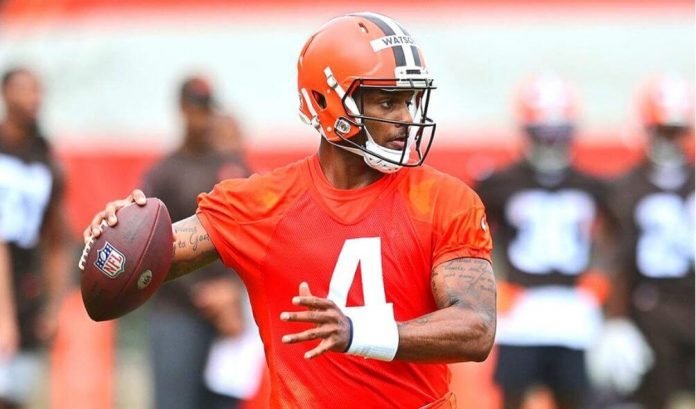 Deshaun Watson's legal team argued there is no justification for that penalty while the NFL pushed on an indefinite ban as both parties presented their cases before a former judge in Delaware on Tuesday, two individuals in attendance told The Associated Press.
A Synopsis Of What's Going On With Deshaun Watson
One individual who spoke asked to remain anonymous because the hearing is private, said that it will resume on Wednesday and that Watson is expected to be present for the entire time. It's anticipated to end on Thursday, but it's unclear when a decision will be announced.
Watson's conduct policy violation and potential punishment will be decided by retired U.S. District Judge Sue Robinson, who has been collectively appointed by the NFL Players' Association and the league.
Into The Case
According to one of the persons who spoke with The AP, Watson agreed to pay 20 of 24 civil cases for sexual misconduct, however, the league is pushing for a minimum one-year penalty. 
Watson's side is trying the three-time Pro Bowl quarterback to play next season for the Cleveland Browns, and they are led by lawyers Jeffrey Kessler and Rusty Hardin.
Watson was not indicted on criminal accusations resulting from the claims by two different Texas grand juries. Watson has sworn to prove his innocence and has denied any misconduct.
Robinson, the first female Chief Judge of the District of Delaware, has her first hearing today.
Prior to now, Roger Goodell, the commissioner of the NFL, had the power to impose sanctions for transgressions of the conduct policy. But Goodell still has a lot of influence.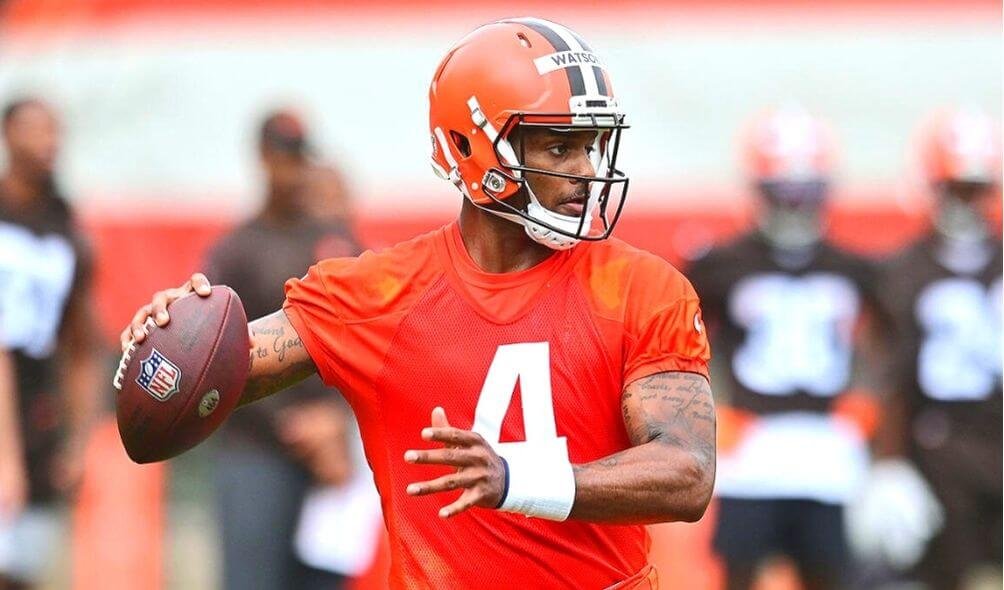 According to Article 46 of the CBA, Goodell or his delegate "will issue a formal decision that shall constitute final and complete adjudication of the disagreement" if the union or league challenges Robinson's ruling.
Given the likelihood of other instances, Goodell may ultimately overturn Robinson's ruling and punish Watson for a year or possibly indefinitely.
An appeal, however, would draw out the procedure for both parties. Without filing any criminal charges, the NFL disciplined a number of players for breaking the league's personal conduct code.
Ben Roethlisberger was suspended for six games in 2010 after two women accused him of sexual assault. Later, Goodell decreased the absence to four games.
Running back Ezekiel Elliott of the Dallas Cowboys was suspended for six games in 2017 due to domestic abuse.
What's Ahead For Watson?
A woman who had already sued Watson filed a complaint against the Houston Texans on Monday, claiming that his former team gave him the tools to get away with his behavior and "turned a blind eye" to it. 
Although Robinson's decision-making process will take some time, the Browns should be aware of Watson's eligibility before training camp.
In the NFL, punishment usually starts the week before the first proper game, so Watson will be available for camp until a prospective penalty forbids it.
In order to acquire Watson, the Browns had to make a number of draughts pick trades. In March, Watson was awarded a five-year, $230 million guaranteed contract.
Cleveland is curious to learn how long it would be without Watson or if the Browns will even have him next season when training camp opens on July 27.
Read More:
Raphinha Deal Closes At £105 Million, Spur's Richarlison Gets Lift From Arsenal
Bayern Munich Plans To Sign In Sadio Mané
Romelu Lukaku Set To Move On To Inter Milan