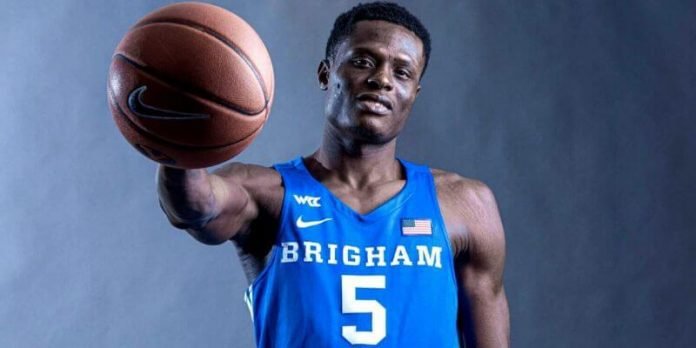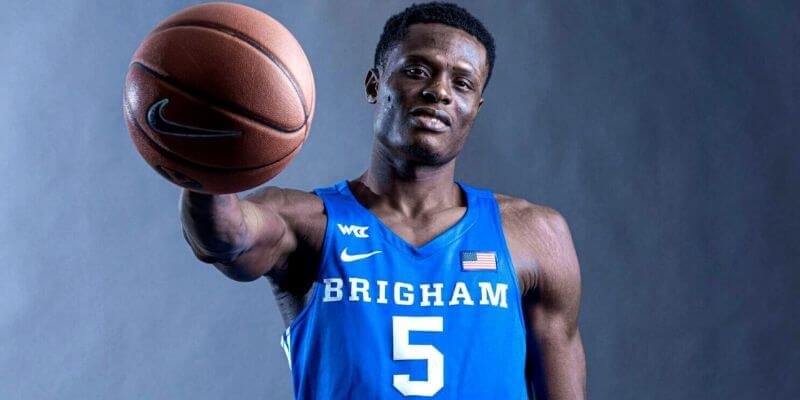 After participating in various NBA tryouts, Gideon George has decided to remove his name from consideration for the NBA Draft and return to BYU for his senior year. Jeff Goodman was the first to break the news, and I've received confirmation from other sources.
Gideon George Pulls Out Of The NBA Draft And Goes Back To BYU For His Last Year!!
It was anticipated that Gideon would eventually remove his name from consideration for the draft and return to BYU, but he made the decision public before the June 1 cutoff date. He went through pre-draft workouts with the Denver Nuggets and the Utah Jazz, and he spent the previous week in Chicago doing pre-draft activities with his agency and other NBA Draft candidates.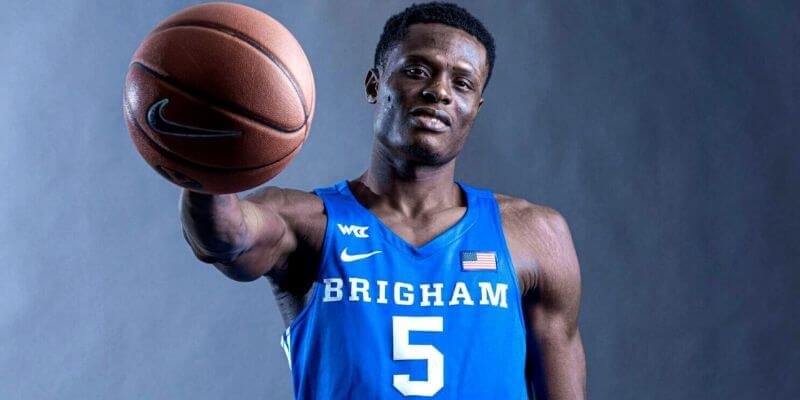 After beginning his career at the junior college level, Gideon will play his third season with the BYU Cougars the following year. Gideon averaged 8.8 points and 5 rebounds for BYU this past season. He shot 44 percent from the field and 35 percent from three-point range, helping him finish as the fourth-best scorer for the Cougars.
His success arc improved dramatically in the second half of the season, culminating in a career-high 27-point effort against Northern Iowa in the second round of the NIT. He made five of nine three-point shots in that game. If he can maintain the shooting form he showed throughout the last two months, NBA clubs will most certainly take notice of him in the next season.
There are still two spots on the BYU roster for next year's scholarship program. In my most recent mailbag, I discussed who BYU is trying to recruit and other BYU Hoops-related news.
On the same day that he worked out with the Utah Jazz before the draft, reports surfaced on Sunday that BYU's Gideon George would allegedly be returning to school for his senior year.
According to a report by Jeff Goodman of Stadium, George, who still has one year of collegiate eligibility left, has decided to forego his participation in the NBA draft.
For athletes to keep their collegiate eligibility and not be selected in the draft that will take place on June 23, they have until June 1 to formally withdraw their name from the draft.
George Has Had A Busy Offseason So Far
At the beginning of April, he made his first declaration for the NBA draft. A few weeks later, he registered his name in the NCAA transfer portal; however, he quickly withdrew his name from the site, signaling that he would return to BYU if he decided to continue his education at an academic institution.
It has been four days since Goodman revealed that two other players with links to Utah — Utah State's Justin Bean and Utah's Both Gach – were keeping their names in the draft pool. The news that George had withdrawn from the draft follows this revelation.
Conclusion
Midway through April, Gideon went through the motions of entering his information into the transfer portal. However, a few days later, he changed his heart and chose to back out. With his 6-foot-6 stature and 7-foot wingspan, he will be one of the significant cogs for BYU's basketball team.
Discover More: