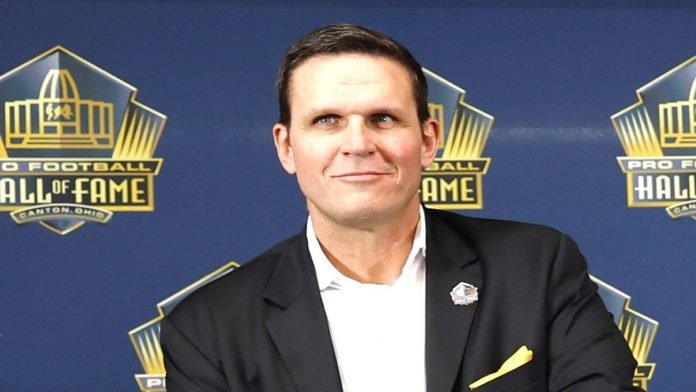 If you are a hardcore football fan, it's very likely that you've heard of the Hall of Fame controversy between Bruce Smith and Tony Boselli. Let's take a sneak peek into what actually the matter is.
The Pro Football Hall of Fame dignifies remarkable football professionals. As of 2022, there are a total of 362 members in the Pro Football Hall of Fame.
Bruce Smith's Underhanded Moves Went Wrong!
Tony Boselli, a former American Football player is one of those enshrined members this year. Boselli played in the National Football League for seven seasons with the Jacksonville Jaguars. He's also the first player on this team to actually make it to the Pro Football Hall of Fame.
Bruce Smith, a former American Football player (defensive end) who played in the National football league for 19 seasons, however, has a different opinion on this matter. In a lengthy Instagram post, he clarified how Tony Boselli is 'incapable' of receiving this honor of being in the Hall of Fame.
Smith played against Boselli in a 1996 playoff game as he mentioned in the post. He also said "Tony was a dangerous opponent during his brief career, but I find it impossible to compare the entirety of his body of work with that of the NFL's best-left tackles," Smith says, indicating that he is not pleased with Boselli's Hall of Fame induction.
Bruce Smith is regarded as one of the all-time best defensive linemen in the NFL. From 1995 through 2001, Boselli was a member of the Jacksonville Jaguars.
He played three games in 2001 before being drafted in the expansion draught by the Houston Texans in 2002 and retiring due to injury.
He was a five-time Pro Bowler and three-time All-Pro First Team pick. He was selected to the Hall of Fame's All-Decades Team in the 1990s.
On the official or unofficial list, Smith is the only defensive player with 200 sacks. Smith was an eight-time First-Team All-Pro selection and an 11-time Pro Bowler.
He was named Defensive Player of the Year four times by UPI and two times by the Associated Press.
He also pointed out at the Hall of Fame indirectly to 'not making the wise decision' and 'not respecting brotherhood among the members.'
Boselli isn't an outlier by any means. Terrell Davis' peak had an even shorter window, as his career was cut short after only four years due to injury. That did not prevent him from receiving a gold jacket. Calvin Johnson, too, fell short of a decade of service.
Since Boselli was inducted into the Hall of Fame in February, Smith is essentially shouting into the vacuum.
The fact that surprises most of the audience, however, is that a lot of football fans support Bruce Smith's statements and appreciate him throwing light on this matter.
Twitter and Instagram are flooded with appreciating and supporting posts for Bruce Smith. A part of the online community though is against these statements and supports Tony Boselli.
While the internet is full of statements that go both ways, we'd also love to hear your thoughts on this topic!
See More:
Robert Griffin III Makes A Clear Opinion On Lamar Jackson!
Is Fake Klay Thompson Banned From Warriors Games?
2022 NFL Season: Which Team Will Dominate This Season? Which Team Will Perform Less? Bold Pre-Season Predictions!