LeBron James was reportedly the driving force behind the Los Angeles Lakers trading Russell Westbrook instead of pursuing Buddy Hield or DeMar DeRozan last summer.
But by midseason, when it became clear that the Lakers would not be in contention for the NBA title, James and his team wanted Westbrook gone.
The team reportedly turned down an offer from the Houston Rockets that would have given John Wall to Westbrook in exchange for draft compensation, which irritated James and his camp.
The Way Russell Westbrook Plays Needs To Alter
The four-time MVP is reportedly pushing Los Angeles to go to any length to sign Kyrie Irving, his former championship teammate on the Cleveland Cavaliers. James, according to Dave McMenamin, still wants to be free of Westbrook.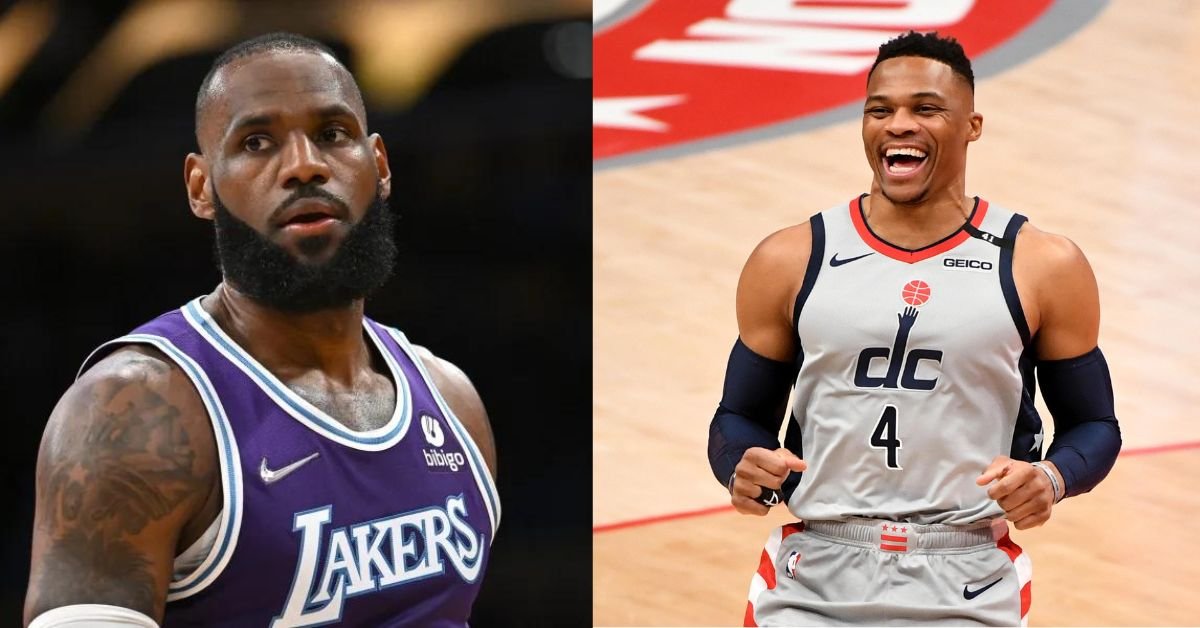 If nothing else, the Lakers will be forced to trade Westbrook due to an allegedly unhealthy dynamic between him and James. It's a dynamic the team should avoid, especially as it tries to make the most of James' final season and compete for another NBA title.
On the other hand, according to a recent report, Westbrook, James, and Anthony Davis spoke on the phone and promised to work together this season.
Darvin Ham, head coach of the Los Angeles Lakers, has issued a possible warning to Russell Westbrook.
Darvin Ham, the new head coach of the Los Angeles Lakers, has spoken highly of Russell Westbrook and even praised the former MVP's mentality in recent weeks.
It contrasts sharply with the Lakers' efforts to trade the triple-double king, as well as the rumored rivalry between him and LeBron James.
Despite the team's roster issues and deficiencies, Ham's arrival has been a breath of fresh air for the franchise that has recently been embattled.
However, on the All The Smoke podcast, Ham was asked what fans can expect from the Lakers this season, and he said something that could be interpreted as a subtle warning to Westbrook.
"Competing at the highest level, We'll be there together. The most cohesive team always performs well and wins at the end of the day. As well as accountability."
"We're going to fight hard. We're going to be on the defensive. That is the side of the ball where you will see the most rapid and dramatic improvement, and we will share offensively"
"We don't want anyone to doubt their Laker status or wonder, 'Is this the right place for him?' or this, that, and the third." It's encouraging to hear such talk from Ham, but if his roster isn't fully capable of executing his vision of winning basketball, the Lakers won't be winning much during the 2022-23 season.
Is Russell Westbrook's NBA Career Over After The Lakers?
Russell Westbrook has been one of the NBA's best players for the past dozen years and will be a first-ballot Hall of Famer when he retires.
Averaging a triple-double for an entire season is impressive enough, especially against modern-day defenses that Oscar Robertson never had to face.
However, Westbrook did so four times in five years, which is unlikely to happen again.
However, his value has plummeted in the past year following a disappointing season with the Los Angeles Lakers, and it appears that he is now viewed around the NBA as an anchor who will bring a good team down with him.
The Lakers have been trying to trade him for months, and any team that acquires him is expected to waive him soon after. It's doubtful that any team would pick him up after that.
"NBA insider Tim Bontemps believes that Westbrook could be out of the league after his time with the Lakers expires," according to Lakers Daily.
Westbrook is not nearly as bad as he is currently perceived to be. However, a season like the one he just had, in which the Lakers went from title contenders to not even making the play-in tournament, can diminish a player's value.
The Lakers and Pacers have discussed a Buddy Hield-Myles Turner trade.
Despite their strong interest in acquiring Kyrie Irving, the Los Angeles Lakers appear to be doing their homework to find a backup plan. They have expressed interest in Indiana Pacers sharpshooter Buddy Hield and big man Myles Turner.
With Irving talks with the Brooklyn Nets seemingly dead in the water, the Lakers appear to have shifted their focus, at least for the time being, to working on a potential deal to bring Hield and Turner back to L.A.
According to recent reports, the Lakers and Pacers have discussed such a trade, though nothing has been finalized between the two teams. Any trade that involves Russell Westbrook would necessitate a significant amount of draught compensation for Los Angeles, which may cause the team to reconsider.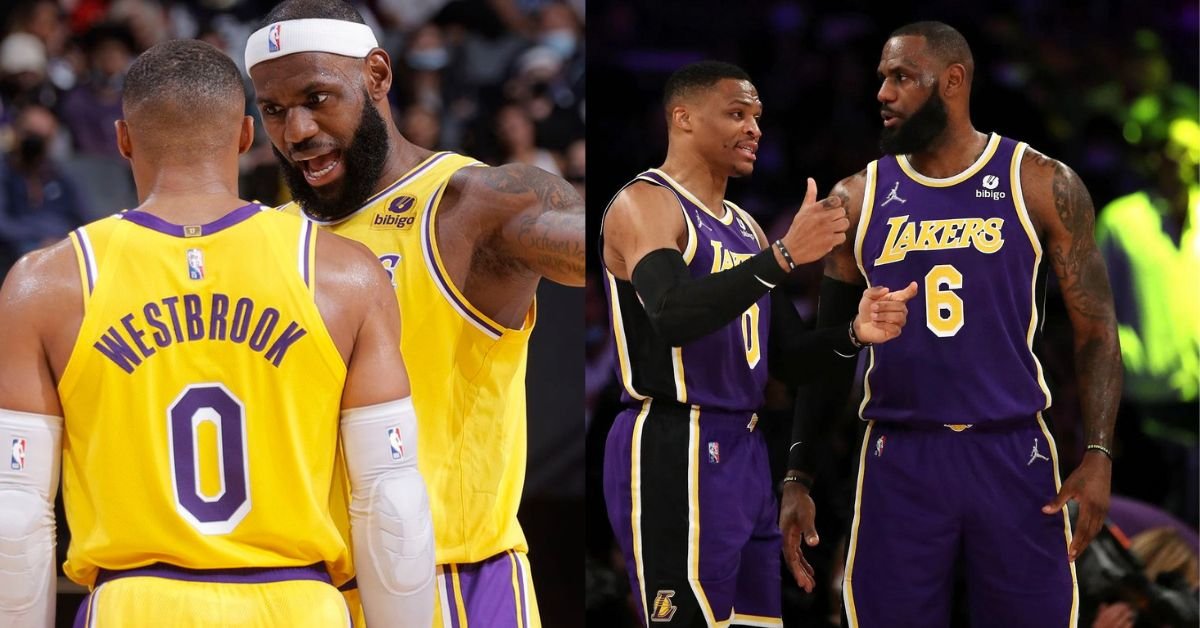 Would the Lakers give up two future first-round draft picks for Hield and Turner if they are unwilling to give up two future first-round draft picks to nab Irving?
LeBron James, Anthony Davis, and Russell Westbrook are said to have had a phone call to confirm their commitment to winning the championship next season.
The Los Angeles Lakers are stuck with Westbrook, whom they attempted to trade this offseason. However, many sports analysts believe that for the Lakers to be successful, Westbrook's style of play must change. According to Reports, the Lakers' At the start of the NBA 2K23 Summer League, the "Big 3" held a conference call.
James, Davis, and Westbrook all stated their desire to win a championship. Despite the rumors, Westbrook has not requested a trade, according to Haynes.
According to some sources, "The King" will not win another championship unless he plays off the ball. Kimes stated that the Lakers would improve if the former MVP changed his style of play. She, on the other hand, does not see Westbrook changing his game.
How Is LeBron James' Relationship With Russell Westbrook Doing?
LeBron James and Russell Westbrook both attended a Summer League game without interacting. This has led to speculation that the teammates do not get along.
News about this matter reported on "Get Up" that things between James and Westbrook are "frosty."
"Particularly if Russell Westbrook remains on this team, I was told to watch both of them. I was curious because it had been described to me as a rift." Youngmisuk said.
"And I've been told that's a little harsh. However, it sounded like it was frosty."
Westbrook was acquired by the Los Angeles Lakers last offseason at the request of LeBron James and Anthony Davis.
The Lakers' move, however, did not go as planned. James had a fantastic season that was hampered by injuries. Davis played for less than half of the season, and Westbrook never gelled with the team.
The hiring of Darvin Ham as the coach may result in a shift in the Lakers' fortunes. Ham has been forthright about his intentions to assist Westbrook in becoming a valuable asset to the Lakers.
So far, the 33-year-old guard plans to continue playing in Hollywood. He's been linked to a deal with the Brooklyn Nets in exchange for Kyrie Irving, but that's easier said than done.
Read more: